Drug can reduce COVID-19 viral in just 4 days?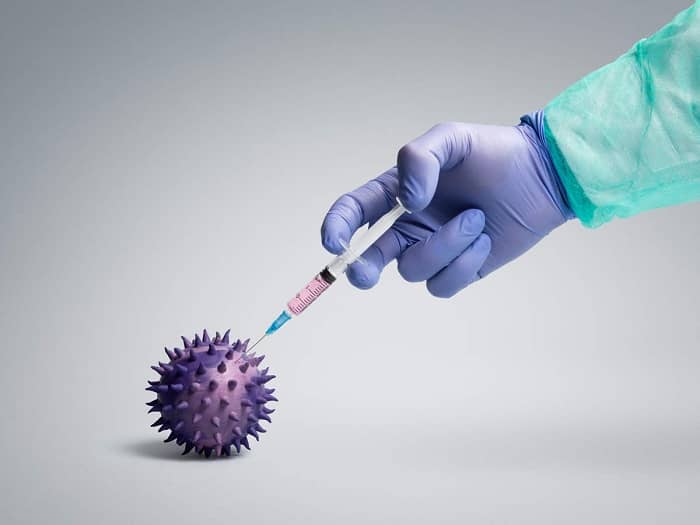 A leading pharmaceutical company called Glenmark Pharmaceutical Limited has become the first-ever company in India to get administrative approval for oral antiviral Favipiravir. This medicine can treat COVID-19 affected patients of mild to moderate symptoms. Glenmark has also received production and marketing permission from the Central Drugs Standard Control Organisation (CDSCO), the drug regulatory authority of India to conduct clinical trials.
A well-scrutinized, interracial global pharmaceutical company, Glenmark Pharmaceuticals also declared the use of this antiviral drug Favipiravir for the medical therapy of mild to moderate symptom patients.
Strong Medical Proof
The company has also shown some evidence and encouraging results in coronavirus affected people who have from mild to moderate symptoms. Favipiravir also provides us with a wide range of RNA (ribonucleic acid) virus treatments which are clinically proven between the age groups 20 to more than 90 years.
People with heart diseases and diabetes
Glenmark's antiviral drug can also be consumed by those COVID-19 patients who have a history of diabetes and heart diseases. But they should have mild to moderate symptoms, only then this will work. The company also claims that it rapidly reduces the viral in just 4 days and renders strong radiological improvement.
Not only this, but Favipiravir has exhibited excellent clinical improvement of up to 88% in coronavirus disease affected persons having mild to moderate symptoms.
Glenmark's R&D team has successfully created the Active Pharmaceutical Ingredient (API) and its formulation for Flabiflu.
First-ever company to get DCGI's permission
The pharmaceutical company, Glenmark filed a medical trial of Favipiravir with a drug regulator authority called the Drug Controller General of India (DCGI). It became the first medical company in our country to get this approval to conduct phase 3 clinical examination on mild to moderately affected COVID-19 patients.
Glenmark Pharmaceutical Limited's Chairman and Managing Director, Mr Glenn Saldanha, in his statement, said that this approval was necessary at this time as coronavirus disease is rapidly increasing and we have seen nothing like this before. This has put extreme pressure on our healthcare system. We really hope that the availability of Fabiflu treatment will probably help reduce this pressure and provide our citizens with a timely therapy option.
Mr Glenn also talked about the great encouraging results in coronavirus disease suffering patients during the trials. He believes that this orally administered antiviral drug is a convenient treatment over other medications available. Moreover, he said that he will closely work together with our government and medical authority to make Favipiravir easily accessible to patients in India.
Cost of Fabiflu
People who are suffering from mild to moderate symptoms can get great advantage from Fabiflu use. This antiviral drug will be available as a prescription-based medicine for only Rs 103 for each tablet. It's recommended dose is 1800 mg two times on the first day followed by 800 mg twice each day up to day 14.
IMPORTANT NOTE: Fabiflu is a prescription-based drug/medicine. It must strictly be used only on a doctor's advice.
Last month, Glenmark also declared that they are administering another clinical trial to assess the effectiveness of two antivirals called Favipiravir and Umifenovir as a combination therapy in mild adult COVID-19 patients in India.
---