Do you really believe black cats brings bad luck? It is time to Break the Myths and Face the Truth.
We live in a country where more than half of the population literally thrives on baseless superstition. There are many peoples who refuse to question their rationality and continue to live in blind faith.
We live in a country where their people think that hanging the Nimbu Mirchi outside the house will bring good luck and it will protect us from the evil eye.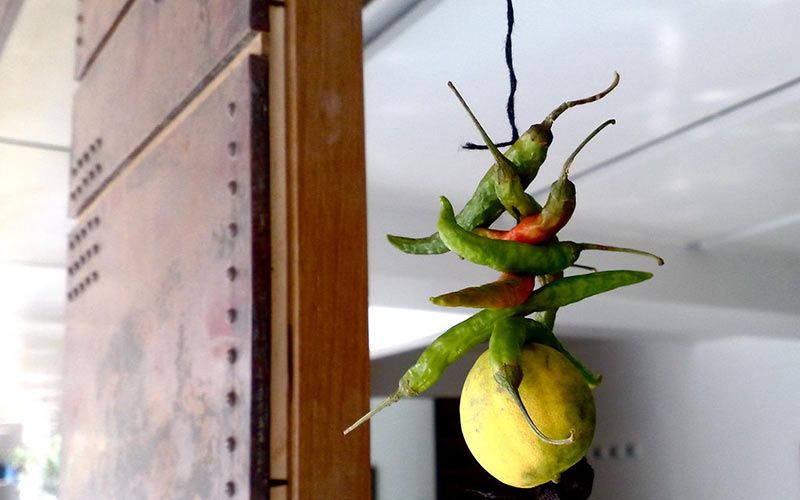 Feeding milk to snakes brings blessings from God if a crow shit on you it is a good sign, a black cat crosses the path gives bad luck, someone sneeze when you go outside is a symbol of bad news, etc there are some common superstitions that people still follow.
India is a country where all disease is treated by just wearing a copper ring or a stone ring in your fingers which gives by some Baba and Guruji. Do you think it is a strong desire to get cured or just a superstition?
Superstition is blind faith in anything without going into the reasonable detail of the same. Ignorance and fear of something wrong give rise to almost every superstition keep on changing but some remain as it is since time immemorial.
Here are some superstitions which anyone doesn't make sense, but we Indians blindly follow them.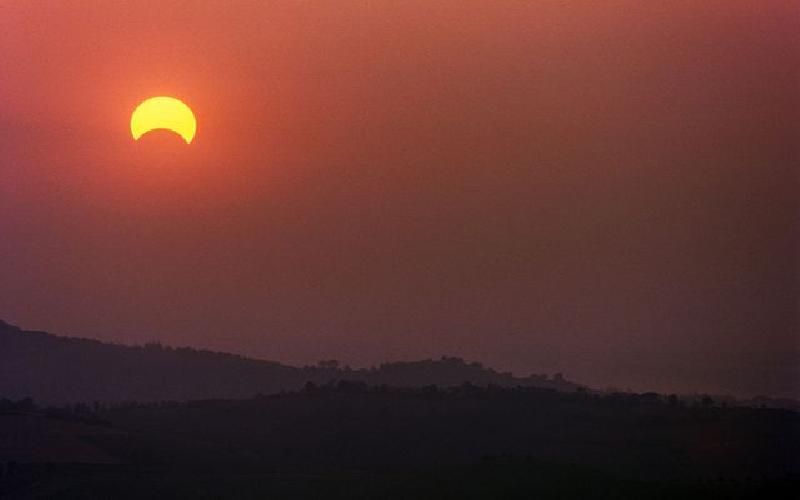 Cutting nails and hairs on Saturdays bring you bad luck.

If a black cat crosses your path, then you had to do your tasks get delayed or postponed.

Omitting the 13th floor from the building.

Keeping onions and knives under your bed will drive away from bad dreams.

You will lose your wealth if you shake your legs.

Sweeping floors in the evening drives away Goddess Laxmi from the home.
Teen tigada, kaam bigada.

Eye twitching.

Crow shit brings luck.

People with flat feet bring bad luck.

Putting a small spot of kajal on a baby's forehead to take care of 'Buri Nazar'.

A girl shouldn't do certain things like worship or cooking in the kitchen while she is menstruating.

Don't go near a peepal tree in a night

Don't cut nails after sunset; don't wash your hairs on Tuesday and Thursday.

Plastering floor with cow dung is auspicious.
Religious superstitions and blind belief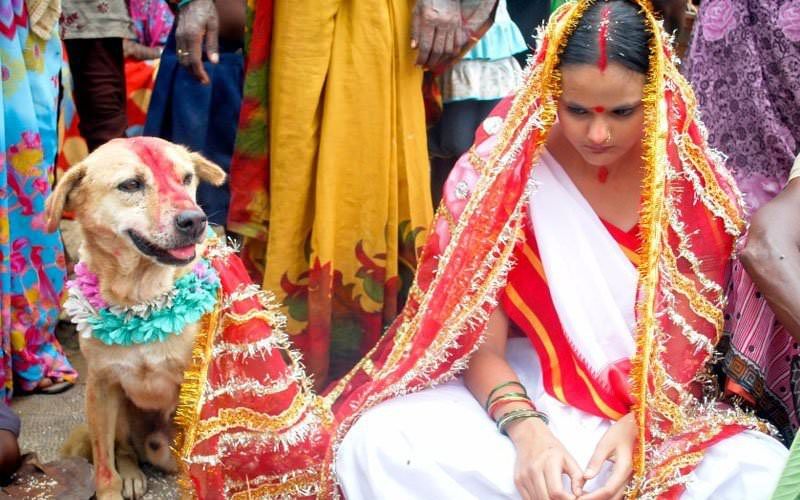 Everybody who belongs to a religion thinks that his or her religion is the greatest. Most of the people who believe in God visit temples, Churches, Dargahs, etc. and pray for their requirements.
In exchange, these people offer things to God. Such as Coconut, Donation, Gold ornaments, Chaddar (a coverlet), etc. Hindus believe Cow as an auspicious animal. They consider that there are 33 Crores of Gods in the body of Cow.
Is belief in God is blind faith?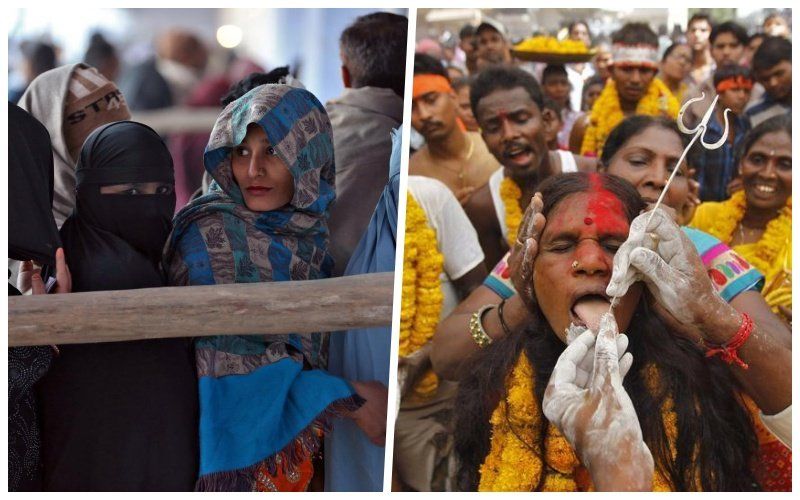 Some people who atheists are arrogant and call any belief in God "blind faith". But I also believe in God I am not an atheist and I never say that believe in God is blind faith.
Believing in God is not blind faith but when someone believes in myths that are blind faith. Believes in some guru and Mata like Radhe Maa, Nirmal Baba, Ram Rahim it is blind faith. As we see daily in news channels or in newspapers any of them baba and guruji daily exposed. Some of them are criminal, some rapist and some are drug dealers.
I do not know how people believe in Guruji and babas even after knowing their truth. They all are fraud they just only want to earn money for themselves by fooling the people. They all are also the creation of God, how they say that they guide people to God. And they can solve any problems, cured any diseases, and tell the future. How? Are they God? No, they are not God they are an only normal person like us. So please stop believing in their rubbish talks or insensible ways.
Those who mislead people, show them the opposite ways to solve the problems of life such people promote superstition.
How does it affect us as individuals?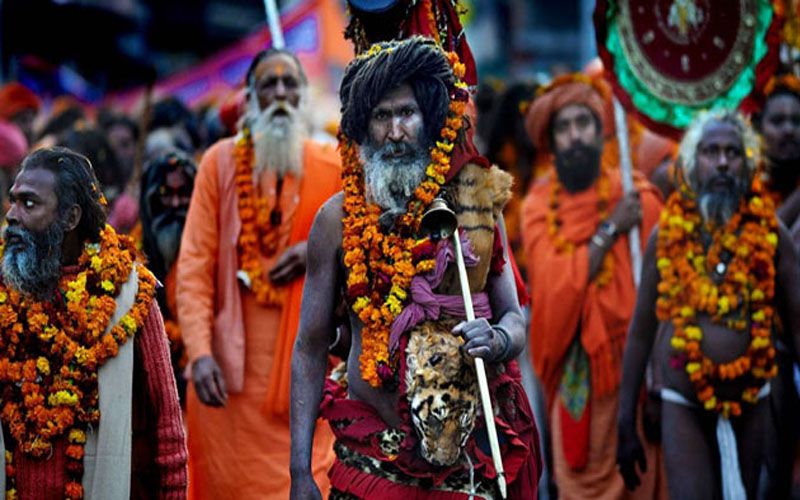 When a person makes superstition that will lead to many abject miseries. These miserable effects are like people are cheated out of money, women lose their virginity or chastity, and people even die for blind faith.
The superstitious worshippers who have blind faith in are easily tricked into sacrificing their money for the religious ritual. These people always pay or donate their money for temples because they are afraid of bad luck.
Superstition in India is considered as an extensive social problem. Like any other country, we will find many superstitions and blind beliefs in people of India. The number of superstitions and blind believers is very large as our Indian society is made of people belonging to various religions, cultural, ethnic, linguistic and racial groups. There are many common superstitions in the people belonging to various groups.
We have to quit believing in these fake and baseless superstitions because if we will not take our first step, the continuation of these things will always remain in people. The society needs to think with an open mind frame and get rid of all the insanity that has been feed in our minds.
---

Mahima Kumar