Can leprosy be treated by homeopathy? All You Need To Know
Skin is the largest organ of the body. Its function is to protect your body from infections caused by a wide variety of germs and bacteria.
Symptoms such as redness, swelling, burning, and itching can cause severe skin problems that you might not be aware of. Allergies, irritants, makeup are some reasons for skin dermatitis.
Shockingly, Skin problems can also cause several kinds of cancer.
Frequently, patches on the face, neck, trunk or limbs tend to flare up irregularly for a time. It mainly caused by pigmentation disorders, rashes, and infections. Birthmarks are also included in causes of patches and limbs.
Skin infections are mainly caused by bacteria, fungus, parasites, and viruses. When bacteria and fungus enter your body through a cut or scratches it may cause bacterial skin infection.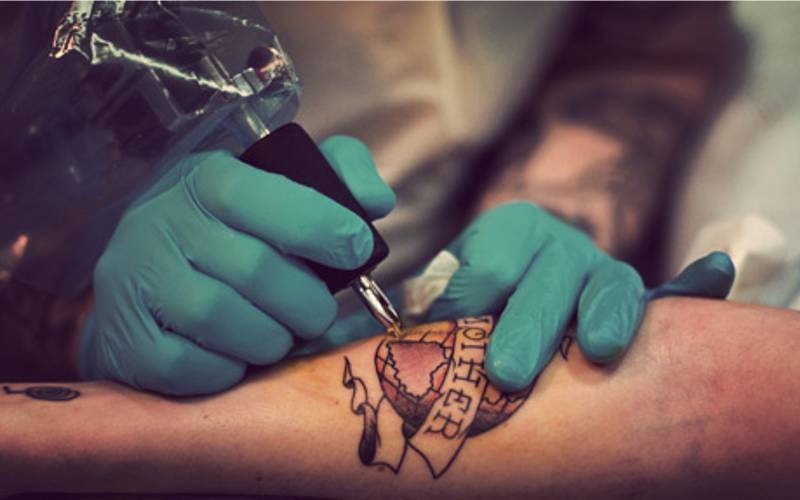 Some major skin infectious diseases are impetigo, staph infections, cellulitis etc. Skin infections also lead to skin inflammations such as infectious dermatitis.
Moreover, it also causes various skin diseases that can ultimately lead to leprosy.
Leprosy is an infectious disease caused by Mycobacterium Leprae. It mainly affects the skin, peripheral nerves, muscosal surfaces of the upper respiratory and eyes.
Have you ever wondered what the major skin disease is? How do you develop it?
Can diabetes and pregnancy be a reason for skin diseases?
Which types of treatment are curing skin diseases?
You might have too many questions about skin diseases. This article will solve your entire query about skin diseases.
There are so many types of skin diseases are there some of them are caused by bacteria, viruses, hair follicles etc. some of them are caused by thyroid, weak immune system, genetic factors etc.
There are so many medicated creams and ointments, antibiotics, therapies etc. to cure yourself of skin diseases.
Different types of skin diseases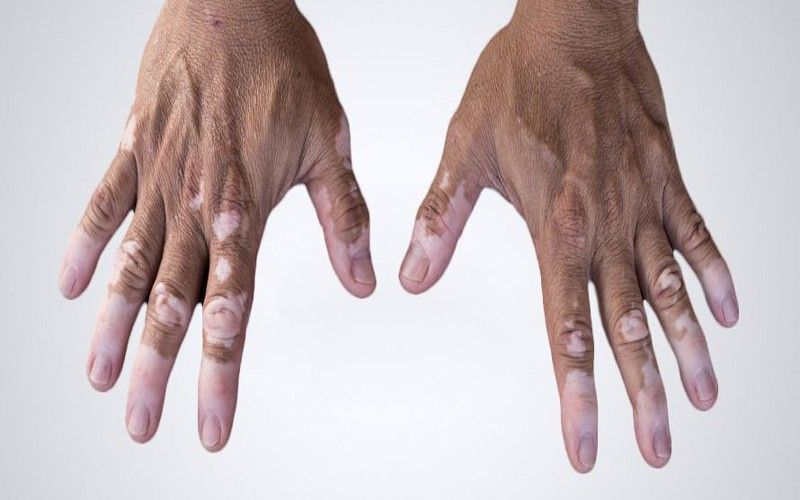 These are all types of skin diseases are listed below:
allergic eczema

diaper rash

chicken pox

measles

acne

hives

ringworm

rashes from fungal infections

blister

actinic keratosis

psoriasis

cellulitis

melanonoma

lupus

vitiligo

impetigo

melasma

skin tags

anal fissures

stomatitis

athelete's foot

yeast infection

diabetic blisters

diabetic thermopathy

stretch marks

plaques

moles

wrinkles

sunburn

nail fungus

oral thrush

skin cancer
Did you know?
Acne, eczema, seborrheic dermatitis, skin cancer, and psoriasis are the most common skin diseases.
Symptoms of skin diseases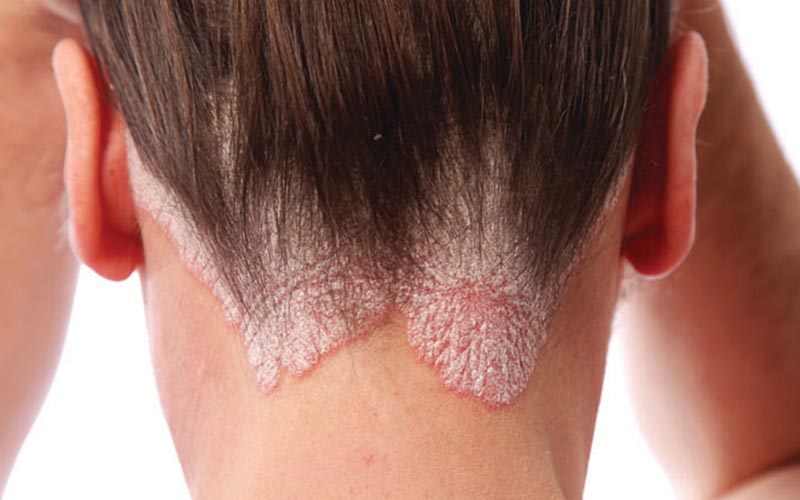 This article list below so many types of skin infections. If you notice any one of them, consult your doctor as soon as possible.
raised bumps that are red or white

rashes which might be painful and itchy

scaly or rough skin

peeling skin

ulcers

open sores or lesions

dry or cracked skin

discolored patches of skin

fleshy bumps, warts, and skin growth

changes in moles, colors or size

loss of skin pigments

excessive flushing
Did you know?
Recently, several hospitals report an increase in the number of skin diseases and sunburn case.
Causes of skin infections
There are two types of causes of skin disorders i.e. known cause and unknown cause:
Known Cause
bacteria in skin pores and hair follicles

fungus, parasites or micro-organism

viruses

weak immune system

contact with another person's allergens, irritants, and infected skin

genetic factors

an illness affecting the thyroid, kidneys and other body systems
Unknown Cause
inflammatory bowel disease

diabetes

lupus

pregnancy

stress

sun
Can makeup damage your skin?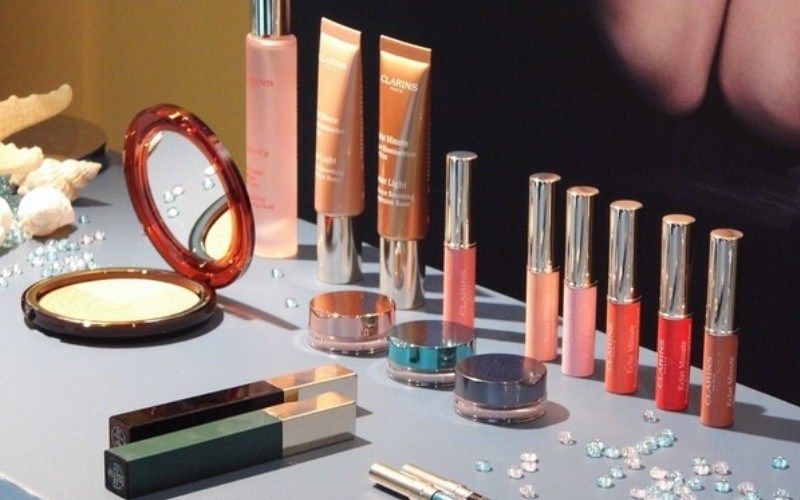 We girls wear makeup, some on daily basis and some on special occasions. But little do we know, sometimes expensive makeup is harmful to our skin if used excessively. Yes, you heard it right.
Is makeup is really bad for skin? It depends on your skin type.
Moreover, do not use expired makeup. Always and always check it's manufactured and expire date before using makeup.
Do not buy cheap local makeup just to save that extra penny. Don't be harsh on yourself.
Choose high-quality makeup that suits your skin type.
Harmful effects of makeup on your skin are listed below:
Headaches

Hair problems

Acne

Skin allergies

Eye infections

Infertility

Premature ageing

Hormonal imbalance

Cancer

Skin discoloration
Did you know?
According to research, your skin may absorb 60 percent of the chemicals of the makeup.
Treatments for skin diseases
Here I have listed different treatments for skin diseases from which you can prevent yourself:
antihistamines

medicated cream and ointments

antibiotics

vitamin or steroid injections

laser therapy

targeted prescription medications
How to prevent skin diseases in day-to-day life?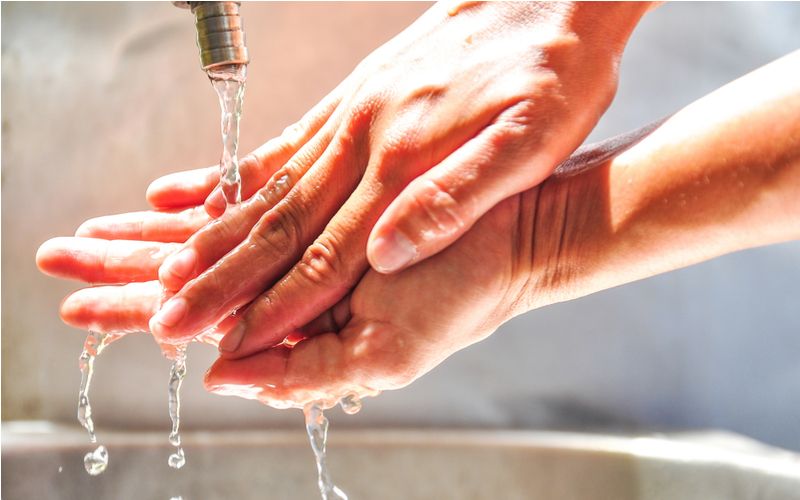 You can prevent yourself from skin infections by following these prevention tips:
Wash your hands with soap and warm water

Avoid sharing utensils and drinking glasses with other people

Drink plenty of water

Avoid direct contact with people who have skin infections

Clean stuff before using such as gym equipment, public toilet seat etc.

Don't share your personal items like blankets, hair brushes and swimsuits with others

Eat a nutritious diet

Avoid excessive mental or emotional stress

Get vaccinated for skin disease such as chicken pox

Wash your face with a gentle cleanser and water

Use moisturizer as per your skin type

Avoid harsh chemicals or other irritants

Protect your skin from excessive cold, heat, and wind

Always wear sunscreen before stepping out

Remove makeup before going to bed
Role of Homeopathy in skin diseases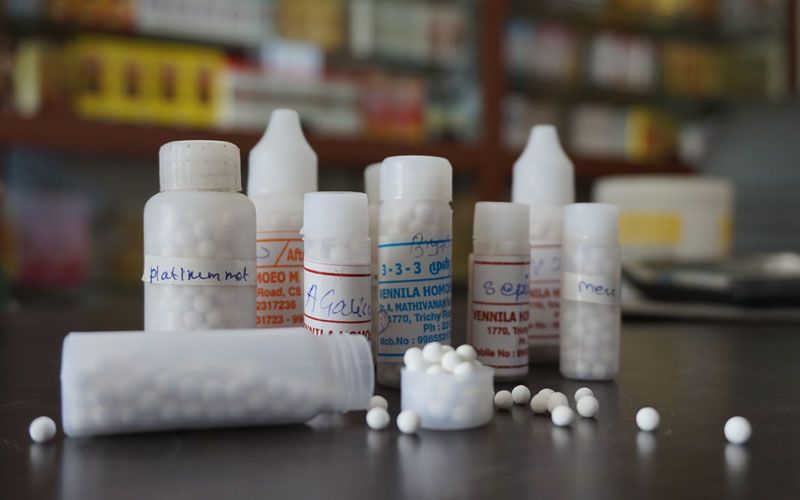 Homeopathic medicines are very useful in the treatment of skin diseases. The benefit of homeopathy is that it is completely natural and aims to get rid of the problem completely. Moreover, it is a long-term treatment.
Homeopathy tries to correct the hyperactive immune system which is the actual cause of eczema.
Eczema is cured when the immunity system resets back to its original state and stops reacting hyperactively to the various stimuli.
Homeopathic medicines like Suphur, Graphites, Merc Sol, Petroleum, HeparSulphur are commonly used for the treatment of skin diseases.
Summary
I hope this article answered all your queries and doubts about skin infections. Be aware of cheap or duplicate makeup products, it may affect your skin.
If you notice any of the symptoms mentioned in this article consult your doctor immediately.
Prevent yourself by skin special creams and ointments. And in case you may get infected, homeopathy is beneficial for treating such skin disorders.
---

Mahima Kumar