Disability is natural, you do not have to stand up to stand out.
You all might be familiar about latest medical inventions. For some people it is boring or uninteresting, but prosthetic limbs are among the world's truly great inventions: by boosting independence as well as they boost optimism.
Both these things dramatically improve people's lives. It works so effectively and looks so convincing that you wouldn't even know someone was wearing one.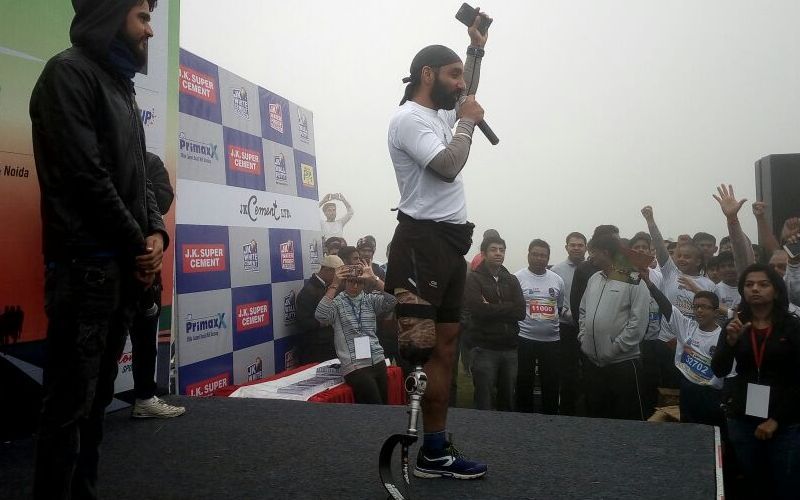 For many people, an artificial limb can often improve mobility and the ability to manage daily activities, such as climb stairs, dressing, eating, walk, swim, and run as well as provide the means to stay independent.
You know, impossible word does not exist in Indian woman's dictionary. Have you ever heard about Wonder Women's of India?
These Super women's have battled incredible challenges in their lives to pursue their passions in spite of their disabilities. Let's take a look of these amazing Women's achievement till now!
Shalini- A trained Bharatanatyam dancer
A Bangalore resident, suffered from Rickettsia, a rare bacterial infection. She had only 5% survival chance. Her left hand was amputated in 2013 and her right hand dropped off on its own. Her legs had fell prey to gangrene next.
She took part in TCS 10K 2016 and she also likes salsa and contemporary dance too.
Manasi Joshi - Indian Para Badminton player
A wonderful soul who aspires to win gold at the Olympics in Tokyo in World no. 5 in singles and world no. 3 in mixed doubles. In 2011, she lost her left leg in a road accident. Earlier before the accident, she won silver in a corporate badminton tournament and went on to win gold in 2012 – this time with one leg.
Arunima Sinha - The first female amputee to conquered Everest.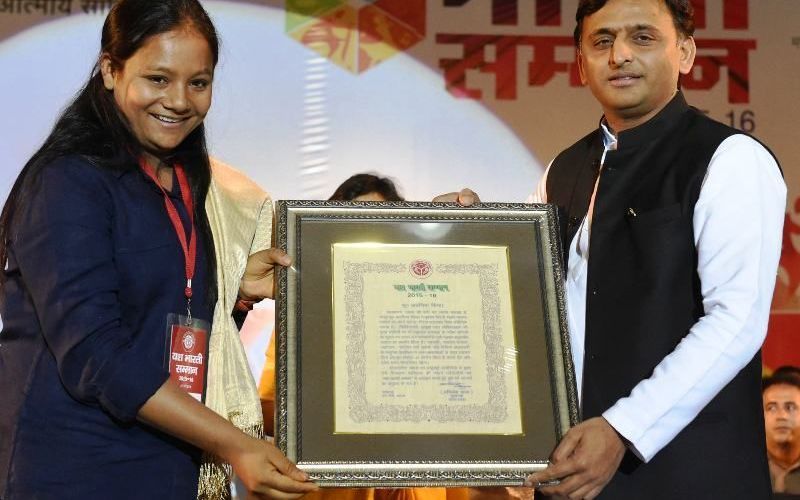 She overcomes Mt. Everest on 21st May, 2013 by impression of hard determination and strong will power. That Train accident was a turning point of her life but she didn't want to be dependent on others. She chased her goal of winning Mt. Everest with passion.
Sudha Chandran - Nache Mayuri.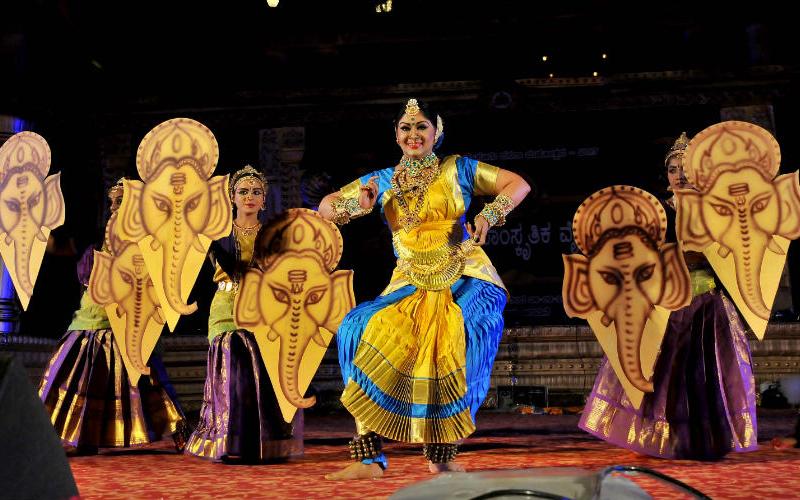 Many people of the country know her as the woman who dances on one artificial leg. January 28, 1984 was the day she forgot about her artificial leg and gave such mesmerizing dance performance that the entire nation start calling her NRITYA MAYURI.
Afterwards, Ramoji Rao, a famous Telugu film producer wanted to produce a film based on her life story. Later, Sudha was cast as the central figure in 'Mayuri'.
Now, Sudha is a well established actress in Industry. She has acted in many films of various languages- Hindi, Tamil, Malayalam, Telugu, Gujarati and Kannada. Her list of TV serials is also quite long as in a vamp role with a handful of dancing reality shows as judge.
World Disability Day
You may be all hearing about Polio Day, AIDS day, Yoga Day and many more. But you know in India or other international countries also celebrate World Disability Day.
Do you know?
3rd of December 1992, is celebrating as an International day of disabled persons every year.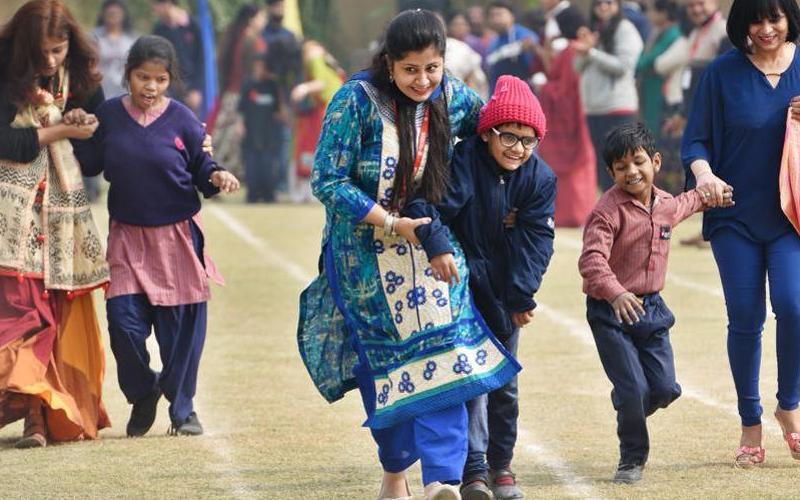 The day was greatly giving priority to celebrate willpower and enthusiasm of disable persons. As well as, this day many Ngo's promote the awareness about the people with disabilities and encourage them to improve their way of life and remove the social stigma.
Why we celebrate World Disability Day ?
The basic reason behind celebrating is to improve the mutual understandings of the people worldwide towards the people with disability issues. As well as, all people would have to come together to help them improve their self-esteem, well-being and rights in the society.
On the other hand, it also focuses on involvement of all the persons with disabilities in the society in each aspect of life such as the political, economic, social and cultural.
That's why it is celebrated as an "International Day of Disabled Persons". Every year celebration of the international day of disabled persons focuses on the various problems with the disabled persons all across the globe.
Problems may occur when using prosthesis
The poor fitting of the prostheses, causes uneven weight load to lower limbs. This may cause extra stress or pressure on the other (unaffected) leg, or on the stump. The increased pressure may cause pain and other skin problems. Skin breaks that are not treated can become infected.
Over time, this may also make another amputation necessary because Walking with prosthesis on consumes extra energy.
The stump should be checked every day for redness, blisters, pain, or swelling.
Conclusion
Arunima Sinha, Sudha Chandran and other women's has proved to the world that legs may help one to climb mountains, or dancing but what one really needs is a heart, a brave heart.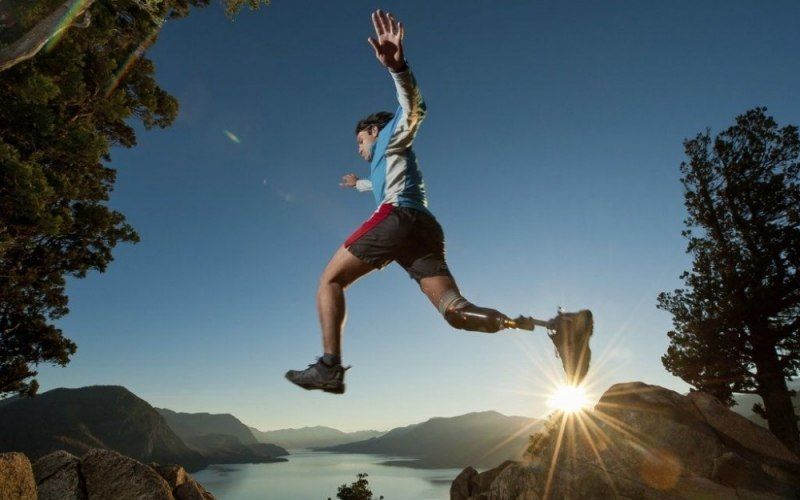 Always make artificial leg your strength. Today's youths will definitely derive inspiration from the achievers like Arunima Sinha, who has marked her name in history for her extraordinary and brave achievement, despite all odds.
---

Megha Sharma