How will the patients recover in these unkempt hospitals? Shameful Act of Indian Government!
Once I was gone into the Dr. Ram Manohar Lohia Hospital (RML) which located in Connaught Place, Delhi for my college project. My project was based on the basic facilities of Government hospitals, my work had to make a video of the hospital's services and facilities.
It was not my first experience of a government hospital, I went several times in government hospital before this project but this time the truth of government hospitals appeared.
Patients are lying on the hospital's cycle stand. Isn't that shocking to hear?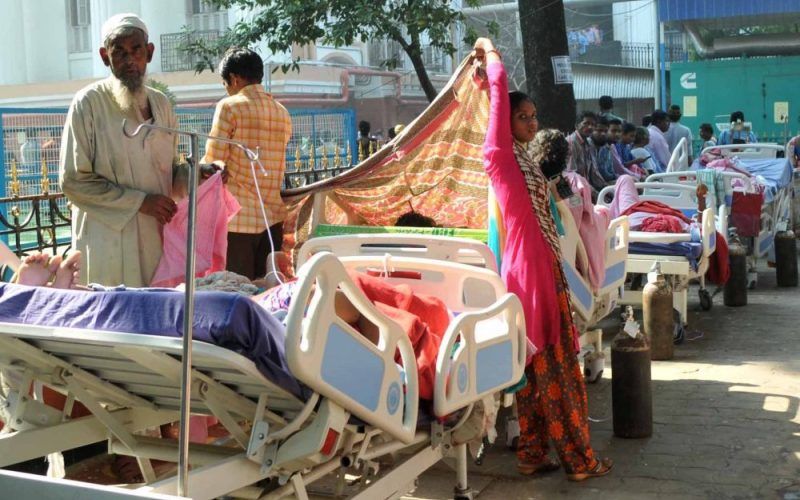 I was seeing that outside of the hospital there was a cycle stand in which there are lots of people were slept or it seems that they were here for a long time. They had their clothes, utensils and food items and some of them are also had their small stove too.
I was in shock to see this condition of patients and their family members, and only one question was in my mind that, How they can survive over there?
After watching the condition, I was asking some questions to patients about hospital facilities and their answers was shocking. Some people were living there for about 4 months, and then some were living there for about 6-7 months. They said doctors give a date after 4 months for check up and every month we take medicines without any health check, doctors give this medicine per month. There is no diagnosis and no routine checkup, doctors only give us these medicines every month.
Prescription medicines are always out of stock?
And sometimes, prescription medicines are not available in the hospital they purchase from outside medical stores. There I also found out why the patients live like this because there are so many patients in the hospital that the bed is not available and they can't give the bed to every patient. Therefore, only those patients are given a bed whose treatment is going on, the rest of the patients are given a date after 4 months so that the bed is evacuated for them.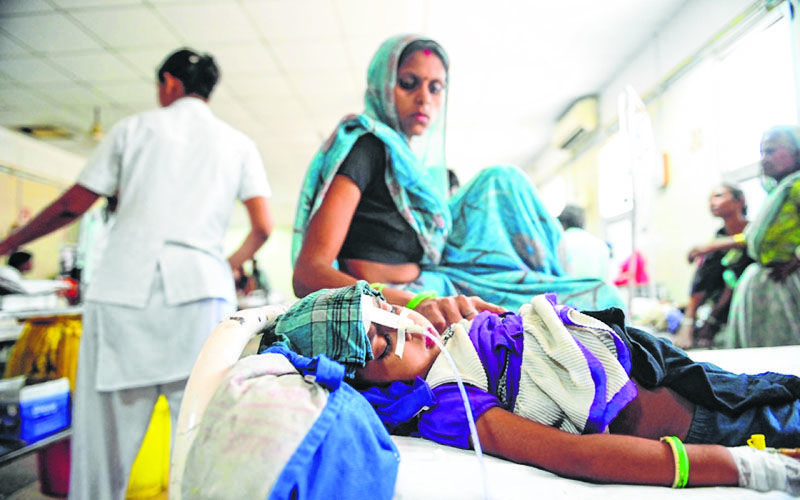 During these conversations, I was seeing a boy who lay down to a stretcher and their family members were crying I quickly ran away to them to know what the matter is. They told me that he is our son his urinal tube has blocked for 2 days, doctors were so busy and they refuse the check up and given us the date after 1 week. They also told me that we are not finically able to take our son to a private hospital, we don't have enough money.
After listening to all this I was really crying, and there was not only one case, there are countless cases were there like this. Now I and my team were going to see the inside condition of the hospital.
Dirty toilets, no ceiling fans, no drinking water are also a part of Government hospital
As soon as I went inside, I saw a long line of at least 50-60 patients out of every doctor's chamber. There were so many patients inside the hospital waiting for their number for many hours.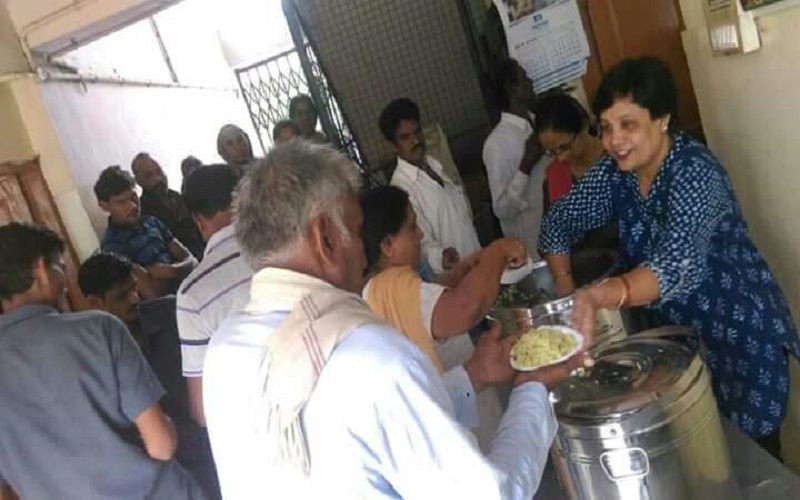 There was no proper seating, no benches even there were no ceiling fans too, patients were sitting on the floor. Not any type of clean drinking water facility, no clean toilets, even floors was also not well cleaned. Patients and their family members were waiting there in that condition for a health check-up.
Two patients are sharing beds, sharing allergies
After that, I walked towards the hospital wards and I saw two patients share one bed, even in the maternity ward too there were two ladies share one bed. Because of too many patients and lack facility of beds patients had to do share bed with another patient. Wards were also so unhygienic, bed sheets were not properly clean, and not any types of basic facilities were available like water or electricity.
After a while the food came for the patients and seeing that trolley seemed like it was not cleaned for many years, a thick layer of food was frozen which started to fall black. Also, unhygienic food and the person who was serving food to the patient he did not wear gloves and they put their hand in food and serve the food to the patient.
Who will answer these questions?
To seeing all this condition I was only thinking what the Government does for citizens?
How can someone recover in these conditions?
Are this hospital is able to treat someone?
And how many days will patients wait here?
Who will be responsible if someone dies before the doctor's treatment?
Lack of beds, no drinking water, no electricity, no clean environment, and yet the crowd of people who are coming to treatments in these hospitals is a proof that they were not able to go in a private hospital because of lack of money.
---

Mahima Kumar