Open defecation: Time to build awareness against unhygienic public behavior
Hygiene and sanitation must be maintained if you want to live a healthy and hygienic life. There is a famous saying that we hear several times, 'Health is Wealth'; which means, if you are healthy then you are wealthy.
Health is most important for us and if you are healthy, you can live a happy life. You can enjoy good health by maintaining cleanliness and hygiene at your home, your workplace and at your surroundings.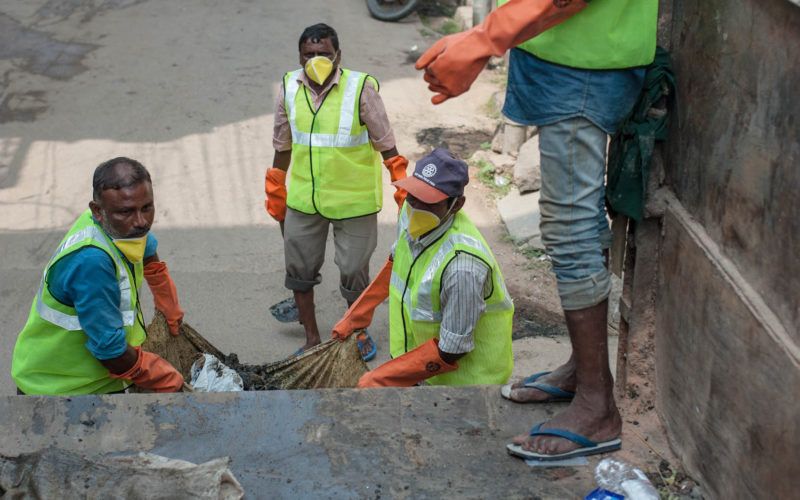 There are so many diseases which occur by an unhygienic environment that attack to human health, and it is high time that you should not compromise with the hygiene of your surroundings.
What do you know about hygiene and sanitation?
Are you aware of diseases which can be caused by the unhygienic atmosphere?
Ever heard about MHM?
In this article, you may know about hygiene and sanitation that no one will tell you. And also take information about healthy habits to make your environment hygienic.
Do you know? Agra, Bangalore, Chennai, Delhi, Mumbai, Goa, Jaipur, Allahabad and Hyderabad are the most unhygienic cities in India.
What are hygiene and sanitation?
Sanitation and hygiene are the two major factors that affect our health. We know that health is a condition of well being and important for a focused life. Good health is not only about freedom from sickness and diseases but a complete absence of anxiety, social and psychological tensions.
If there is any variation in the harmonic function of our body, our health gets affected and we also may get sick. Our surrounding needs the attention individually, by the community and by the government/public agencies.
The factors that may affect our health are:
Nutrition

Sanitation and hygiene

Genetic disorders or defects

Social and psychological factors
It is shocking to hear that, throughout the world, approximately 2.4 billion people lack basic sanitation (more than 32% of the world's population).
What is the difference between sanitation and hygiene? Why it is important for us?
Sanitation is the efficient use of tools and actions that keep our environment healthy. It includes latrines or toilets to manage waste, food preparation, washing stations, and effective drainage.
Hygiene is all about personal health habits that contribute to good health like hand-washing, bathing and cutting hair/nails. Hand washing is the single most important activity we can all do to get rid of from diseases.
The aim of these systems is to protect human health by providing a clean environment that will stop the transmission of diseases, especially through the fecal-oral route.
Do you know? Diarrhea, the main cause of malnutrition and undersized growth in children, can be reduced through sanitation.
Types of sanitation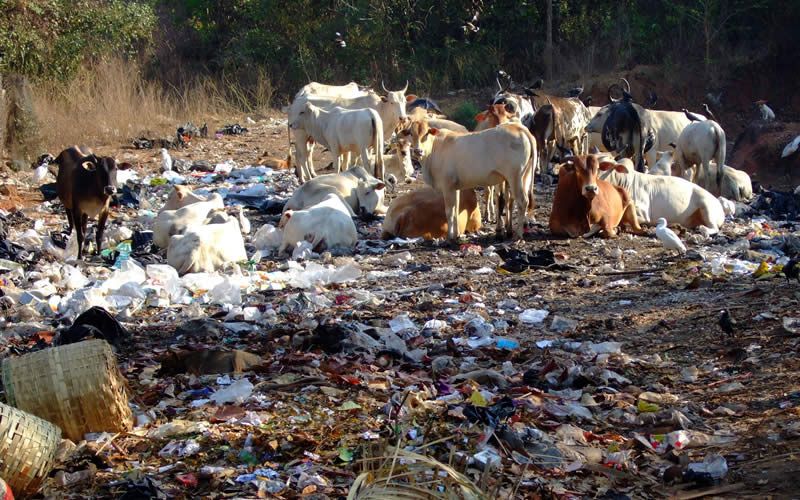 Sanitation means to ensure the access use of toilets by everyone. It also includes ways to separate human excreta from coming in contact with other individuals. One of the important factors to maintain proper sanitation is to end the practice of 'open defecation'. This may be done by involving individuals and community members to build, maintain and use toilets. Therefore, sanitation is often associated with our surroundings or environment.
The term sanitation is connected with various descriptors or adjectives to signify certain types of sanitation systems in alphabetical order:
Basic sanitation

Container-based sanitation

Community-led total sanitation

Dry sanitation

Ecological sanitation

Emergency sanitation

Environmental sanitation

Improved and unimproved sanitation

Lack of sanitation

Onsite sanitation

Safely managed sanitation

Sustainable sanitation
Harmful effects of open toilets which may cause diseases

In India, these following diseases have been listed which can occur due to lack of sanitation:
Anemia

malnutrition

Ascariasis (a type of intestinal worm infection)

Campylobacteriosis

Cholera

Cyanobacteria toxins

Dengue

Hepatitis

Japanese encephalitis (JE)

Leptospirosis

Malaria

Ringworm or Tinea (actually a fungal infection)

Scabies

Schistosomiasis

Trachoma

Typhoid and paratyphoid enteric fevers

Shigellosis
Polio is another disease which is also related to improper sanitation and hygiene.
What is food safety hygiene and sanitation?
Food hygiene is the condition and procedure which is necessary to certify the safety of food from production to consumption. Food can become polluted during harvesting, processing, storage, distribution, transportation, and preparation. Lack of sufficient food hygiene can lead to foodborne diseases and the death of the consumer.
From the food industry to market, food safety concern includes the origins of food including the practices relating to food labeling, food hygiene, food additives, and pesticide residues. In considering the market to consumer practices, the usual market concern is safe delivery and preparation of the food for the consumer.
According to WHO(World Health Organization), these are the following five key principles of food hygiene:
Prevent your food with pathogens spreading from people, pets, and pests.

Separate raw and cooked foods to prevent cooked foods from dirt.

Cook foods for the suitable length of time and at the proper temperature to kill pathogens.

Store food at the proper temperature.

Use safe water and safe raw materials.
What is mean by MHM?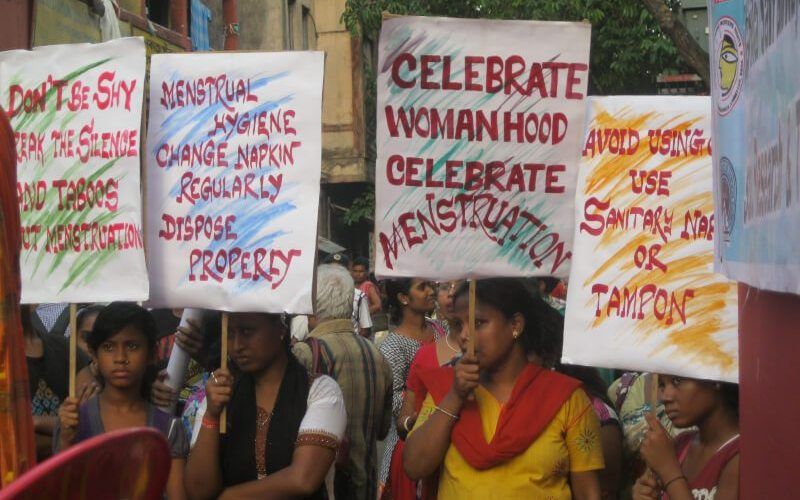 MHM stands for Menstrual Hygiene Management. Menstruation is a normal biological process and a sign of reproductive health, but in many cultures still, it is treated as something negative, shameful or dirty.
Due to silence and less information about menstruation at home results in millions of women and girls having very less knowledge about what is happening to their bodies while menstruating and how do they deal with it.
According to a study from UNICEF revealed that 1 out of 3 girls in South Asia know nothing about menstruation, Moreover 48% of girls in Iran and 10% of girls in India believe that menstruation is a type of disease.
Many girls and women still face challenges in managing their periods safely. Their ability to manage their periods is a concern by a number of reasons, which includes limited access to affordable and hygienic sanitary materials and disposal options for managing their periods in ineffective, uncomfortable and unhygienic ways.
In some contexts, natural materials such as mud, leaves, dung and animal skins are used to manage the menstrual flow. These problems are making it worse by lack of access to safe and private toilets and lack of clean water and soap for personal hygiene. Accordingly, menstruating girls and women often feel ashamed and embarrassed.
Menstrual Hygiene Day is an annual awareness day on May 28 which celebrated to break the silence and build awareness about the fundamental role of menstrual hygiene management (MHM).
What is the open defecation? Why do some people defecate in the open?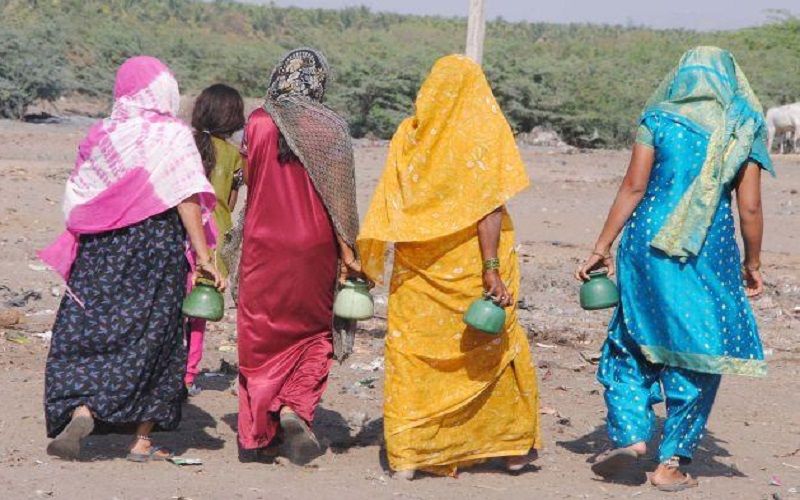 Open defecation is the practice of defecating outside in the open rather than using a toilet. The germs in the feces and urine regularly find their way into sources of water and food which may lead to diseases. Open defecation causes public health problems in areas where people defecate in fields, near railway lines, near dwelling places, ponds, and rivers. Some of the health problems that may arise due to open defecation have been discussed earlier.
These are the following reasons why some people defecate in the open:
• In some houses do not have toilets and cannot afford to build one.
• In some cases, the toilet is available but is of low quality and are not well maintained.
• Toilets are not available at the workplace or public places, for example, during farming activities.
• Some people are unaware of the benefits of using toilets.
• Cultural or habitual preference for defecation in the open.
• Sometimes the toilet buildings are superseding upon and are used for some other purpose.
It is very important that concerted efforts be made to bring about behavioral change among a large section of people who are defecating in the open and not using toilets. This can be achieved if children from the very beginning are trained in the proper use of toilets.
Do you know? One gram of faeces may contain 10,000,000 viruses, 1,000,000 bacteria, 1,000 parasites cysts and 100 parasite eggs.
What efforts is Government doing to maintain hygiene and sanitation?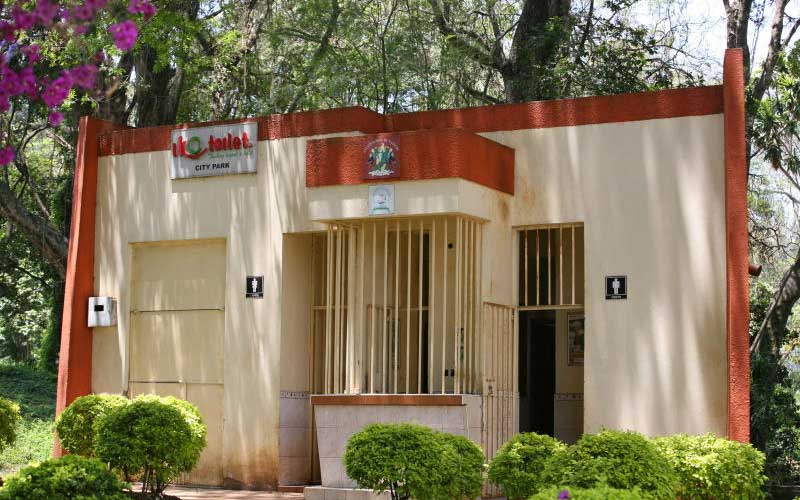 The central government has been applying schemes to develop sanitation in rural areas from the First Five Year Plan (1951-56) onwards. Major schemes of the central government dealing with rural sanitation are given below.
Central Rural Sanitation Programme (1986): The Central Rural Sanitation Programme was one of the first schemes of the central government which paying attention exclusively on rural sanitation.
This programme had to build household toilets, create sanitary complexes for women, establish sanitary marts, and ensure solid and liquid waste management.
Total Sanitation Campaign (1999): This campaign was beginning in 1999 with a spotlight on Information, Education and Communication (IEC) activities in order to make the conception of sanitation facilities rather than supply.
Key components of the Total Sanitation Campaign are given below:
financial help to rural families below the poverty line for the construction of household toilets,

construction of community sanitary complexes,

construction of toilets in government schools and aganwadis,

funds for IEC activities,

support to rural sanitary marts

solid and liquid waste management.

Nirmal Bharat Abhiyan (2012): In 2012, the Total Sanitation Campaign was replaced by the Nirmal Bharat Abhiyan (NBA), which also focused on the previous fundamentals.
According to the Ministry of Drinking Water and Sanitation, the key shifts in the NBA were:
instead of a focus on individual houses had a greater focus on coverage for the whole community

the enclosure of certain households which were above the poverty line

more funds for IEC activities, with 15% of funds at the district level allocate for IEC.

Swachh Bharat Mission (Gramin) (2014): In October 2014, the NBA was replaced by Swachh Bharat Mission (Gramin) (SBM-G) which is a sub-mission under Swachh Bharat Mission.
SBM-G also includes the key components of the earlier sanitation schemes such as the funding for the construction of individual household toilets, construction of community sanitary complexes, waste management, and IEC.
How can we maintain hygiene and sanitation?
It is our duty to make a clean and hygienic environment at home to lead a healthy, happy and enjoyable life. And as they say, precaution is always better than cure, and you can take necessary precautions to prevent yourself against several deadly diseases which may be caused due to an unhygienic environment. Here are some of the best ways to maintain hygiene and sanitation at home.
Do not leave buckets of water or open container with water in or near your home, clean the ceiling and the walls to remove spider webs.

Clean the dust from the carpets before you place them on the floor. Wash the sofa covers and the cushions at a regular time, like you can change them monthly. Clean the dust from the appliances and the furniture.

Sometimes, small pieces of food items can fall on the sofa or couch when you eat there. Make sure you clean them immediately.

The rooms must have enough windows to make entry of sun rays because sunlight can kill millions of germ particles. If you have fishbowl, then change the water on a regular time.

Vacuum clean, sweep or mop the floors daily. If you have pets, then the rooms may get dirtier due their hairs or furs make sure to clean that also.

If you have kids at your home, then keeping the room is your main responsibility. Clean the curtains too as they tend to get dirty because they come in contact with the outside pollution.

Always cover the foods with covers or lids, do not keep them open. Check the drainage system, to avoid water logging in the bathroom and kitchen.

Fix the pipes and the taps, if you see that they are leaking. Wash the plates after you have your meal.

Clean the oil dirt and the greasy sticky pans with washing soap. Make sure the chopping board, knife, and the kitchen counters are cleaned properly before you use them.

Wash the veggies before you cut them. Place dustbins in the kitchen, and empty it after use. Set up an aqua guard or a water purifier is always advisable.

The containers where you will store water should be clean. Your kitchen should have at least one window for airing.

Keep your pets away from the kitchen. The kitchen vents or the exhaust fans have to be cleaned within regular intervals as they get very dirty due to regular use.

Use kitchen cleaners to clean your kitchen space. Ensure that the kitchen smells nice you can use lemon extract, essentials oils or vinegar for this.

Wash your hands properly before you prepare food, and also before you eat. Proper ventilation in the bathroom is must and cleans the bathroom daily.

The drainage should be well-organized in the bathroom, water logging must be avoided. The water that you use in home for daily tasks is stored in the overhead tank. Clean the water tank, at least once or twice a year.

Clean and then dry the towels of your bathroom. Pests like ants or cockroaches can enter your home through these holes.

To maintain hygiene at home, you should also clean yourself. Germs can enter your home by various means, and you may be the carrier of germs also. So maintaining personal hygiene is also necessary.

If you smoking then does not smoke inside your home, go outside in the garden or balcony to smoke. Because the ashes which can also fall in the room, they polluting the room.

Throw away the garbage only in the dustbins. Do not leave them inside the home, or outside the home in the streets. Change the bed sheets and the pillow covers frequently.

There are some insecticides and insect repellant chemicals available in the market. You can use them, but make sure to keep them your children away.
---

Mahima Kumar