Reuse, Reduce or Recycle: Three easy steps to prevent yourself from pollution
Pollution occurs when pollutants pollute the natural surroundings, which brings about changes that affect our normal lifestyles. Pollutants are the key elements or components of pollution which are usually different forms of waste materials.
It misbalances our ecosystem and environment. With industrial and environmental development in our lives, pollution has reached its peak and giving rise to global warming and human illness.
Pollution occurs in the form of air, water, soil, radioactive, noise, heat/ thermal, and light.
Every form of pollution has two sources, the point source, and the non-point source.
Point sources are easy to identify, monitor and control.
The non-point sources are hard to control.
Moreover, it is known to create several respiratory and heart conditions along with cancer and other threats to the body. Pollution not only affects humans by damaging their respiratory, cardiovascular and neurological systems.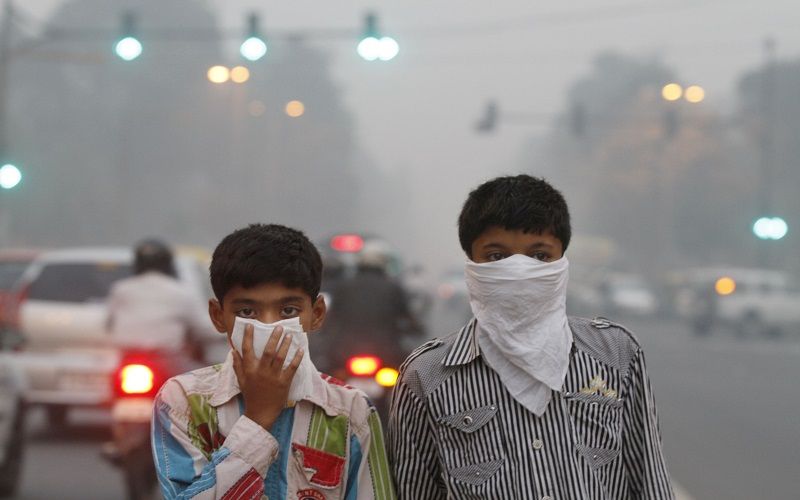 Also, nature, plants, fruits, vegetables, rivers, ponds, forests, animals, etc are affected by pollution. Therefore, it is important to control pollution as nature; wildlife and human life are precious gifts to mankind.
In this article, you will get to know that
How pollution is different in rural than in urban areas?
It effects? and
The ways we, as a society, can do to control pollution?
The air in urban areas are polluted with gases, rivers are full of chemical waste. Everywhere we see the garbage's stacked. People throw out the garbage on the roads. Whereas, in rural areas, pollution occurs by sediments, pesticides, poor soil etc.
We can control pollution in many ways, for example, dispose of trash properly, avoid plastics, recycle everything we can, don't throw litter on the road etc.
Did you know?
In 2015, pollution killed 9 million people in the world.
What is the difference between rural and urban pollution?
Whenever we hear the term pollution, we always get concerned about urban areas. Do we ever think about how does pollution affect rural areas?
People who live in rural areas are facing health issues in a poor environment. Solid fuels such as coal or biomass are mostly used for cooking and heating.
Pollution due to these gases causes chronic pulmonary diseases in adults and pneumonia in children. Also, the use of coal and biomass causes lung cancer.
According to studies, cancer, cataracts, low birth weight, and heart diseases also occur by solid fuel gas.
The main cause of pollution in urban cities is the increasing number of cars and other vehicles on the road. Gas from these vehicles results in the production of the main greenhouse gases carbon dioxide, nitrogen oxides, and particulate emissions. This not only pollutes the air but also causes respiratory diseases.
How does pollution affect our daily lives?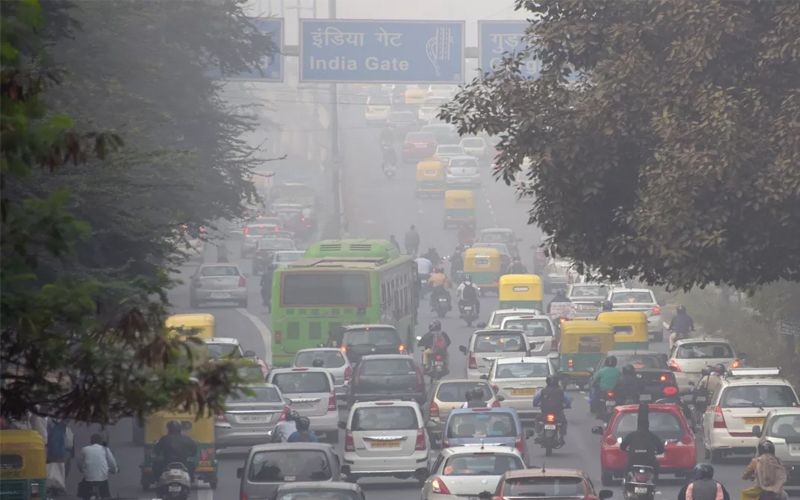 Due to increase of pollution in the air and water, environment gets affected. The amount of CO2 in the atmosphere leads to smog which restricts sunlight from reaching the Earth.
This leads to numerous respiratory problems including asthma or lung cancer.
Other health problems caused by pollution are:
Chest pain,

congestion,

throat inflammation,

cardiovascular disease,

respiratory diseases etc.
Water pollution, on the other hand, occurs due to contamination of water and may cause skin related problems including skin irritations and rashes.
Similarly, Noise pollution cause hearing loss, stress and sleep disturbance.
The discharge of greenhouse gases mainly CO2 is leading to global warming. Every other day new industries are being built, new vehicles are launched and trees are cut to make to build new homes.
Ozone layer stops ultraviolet rays from reaching the earth. Ultra Violet Rays exposure in excess can lead to skin cancer.
Depletion of the ozone layer is occurring due to the release of CFCs and aerosols in the environment. Pollution removes the sheet that protects us from harmful UV-rays.
If we talk about agriculture, then regular use of pesticides, insecticides & other chemicals causes the soil to become infertile. And we all know that soil is the major source of nutrition for plants & vegetables.
Because of infertile soil, plants will not be able to grow properly. Industrial waste is one of the reasons who affect the fertility of the soil.
Diseases caused by pollution
These are diseases caused by air, water, soil, and noise pollution.
Lung diseases and respiratory problems

cardiovascular problems

A threat to pregnant women and newborn Childs

stroke, ischaemic heart disease

Chronic obstructive pulmonary disease

Amoebiasis, Buruli ulcer, Campylobacter

Cholera, Cryptosporidiosis, Cyclosporiasis

Dracunculiasis, Hepatitis, Typhoid fever

Rotavirus, Norovirus, Leptospirosis

Lymphatic filariasis, Scabies, Trachoma

Dengue fever, Malaria, Yellow fever

Asthma, Diarrhea, Nerve and Brain damage

Liver and kidney diseases, Temporary and permanent deafness

Leukemia, Pneumonia, Autism, Premature deaths
How much the Odd-Even rule contributed to saving pollution in urban cities?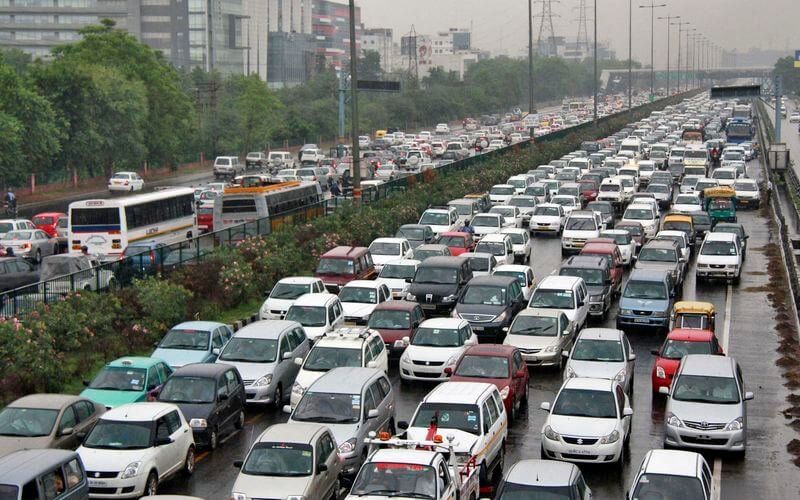 The odd-even rule was applied from November 13 to November 17, 2017, in an attempt to reduce pollution in the Nation's capital.
The odd-even rule will mean that cars that have number plates of even numbers like 0, 2,4,6,8 will be allowed to run on roads on November 14 and November 16.
On the other hand, cars that have number plates in odd numbers like 1,3,5,7 and 9 will be allowed to run on November 13, 15 and 17. s
The odd-even scheme has been successful in bringing traffic down.
The rule was also applicable on all ambulances, hybrid and electric vehicles, VVIP and embassy vehicles. Vehicles running on CNG were excused from the odd-even rules. However, there was no exception for two-wheelers, which had to follow the odd-even rule.
The Delhi government had also announced that this time women also have to follow the rule there is no excuse for women for following the odd-even plan and they have to follow the rule as same as the man follows.
Vehicles not complying were the odd-even scheme was heavily fined, the government was also announced that Rs 2,000 fine for all vehicles that do not follow the rules and running on the road on days they are not allowed.
Do you know? 10,058 vehicles were fined at the odd day and 8,988 vehicles were fined on an even day.
How can we contribute to control the pollution?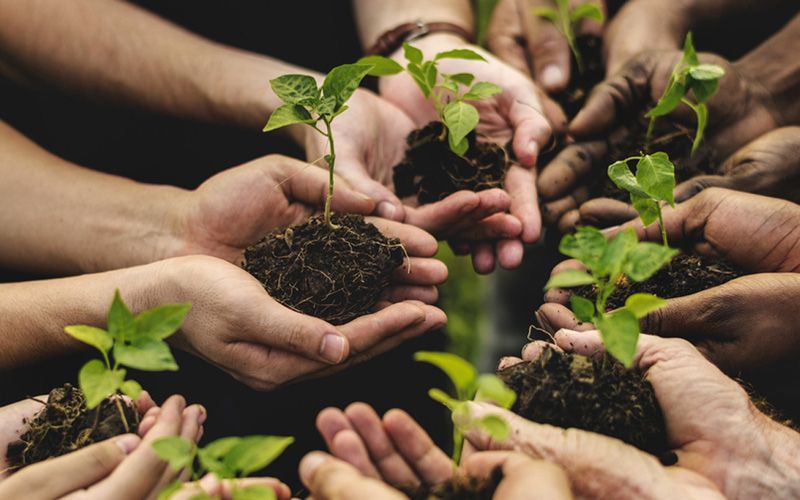 Increasing pollution in day-to-day life is a big problem and we all are the reason behind this problem. Due to our daily life routine, pollution gets affected in several ways.
If we are the reason to spread pollution, so we also can contribute to control pollution in these following ways:
• Avoid plastic
• Plant more trees
• Use sustainable, reclaimed and recycled building materials
• Whenever possible choose to walk or ride a bicycle
• Share your ride or carpool
• Test soil before you fertilize it
• Do not dump hazardous chemicals in drain
• Use reusable water bottles
• Compost organic solid waste
• Refuse disposal system
• Wash your car or motorbikes on the lawn
• Do not litter
• Recycle everything you can
• Use water-based paints
• Dispose of trash properly
• Use environmentally safe products
• Recycle your motor oil
• Take action against illegal dumping
Did you know?
25 November 2017, The Supreme Court of India banned the use of firecrackers in Delhi to alleviate pollution.


Conclusion
Pollution is causing a lot of distress not only to humans but also to animals and nature. Much is being done to control, monitor and repair damage done by pollutants. The problems are diverse and some are only being recognized but it is important to keep close control over pollutants so that we can maintain the environment in suitable condition for future generations.
---

Mahima Kumar