United by Hearts, Divided by Caste: Stop Discrimination for a Better Nation!
Casteism is one of the social problems in India. Indian society is a country of different religions. Each religion is divided into different castes and these castes again divided into sub-castes.
The cultures of each caste expand though they all belong to one religion. Some castes are given a high category and others a low category, and this is depending upon their caste occupation.
'Casteism is a blind loyalty towards own caste or sub-caste, which does not care for the other castes, and obtain to realize the social, eco­nomic, political and other interests of its own group'- R.N. Sharma
Caste battles in our society occur very easily. Casteism refers to one-sided loyalty in favor of a particular caste. It forces the members of one caste to exploit the members of other castes for their own interest in the name of advantage or weakness.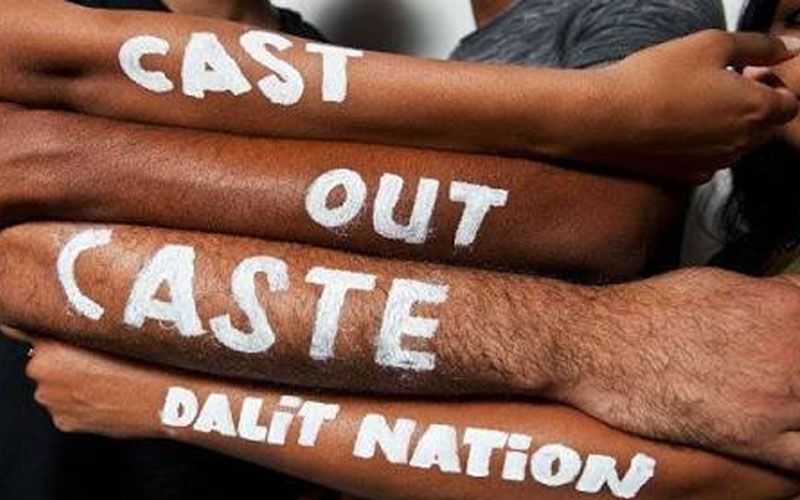 Have you ever think what the demerits of casteism?
Is the casteism a sin for a general category?
How it is possible to kill someone only because of inter-caste marriage?
Shocking!! Have you not heard about Ilavarsan and Divya? Are you unfamiliar from their story?
In this article you know about -limitless exploits of casteism. We live in the 21st century but our thoughts, our ability to understand someone, our point of view still belong to the old century.
Love marriages, living relationships, inter-caste marriages, are some issues in our society that we are still going against them. And even sometimes we take strict actions to them. We all are only pretending to live in modern society but in reality, we still have to change our mindset to proof our modern living in modern society.
Casteism: An issue for a general category?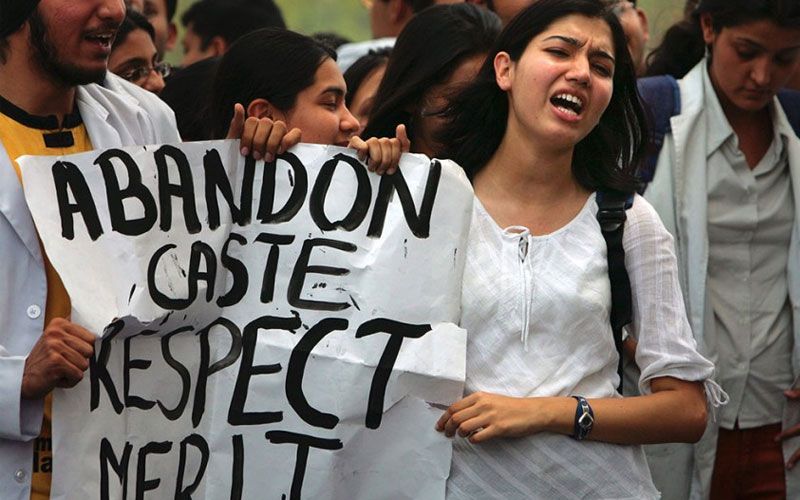 We live in a free country and this freedom is a gift of the democratic system to us. Our constitution gives us the right to freedom and most importantly to exercise this freedom in an impartial manner. At the same time, it is present on the part of the state to ensure that equality exists in all sections of society.
However in today's time, one of the major problems to this equality is the Caste System. The caste system finds its origin in the age-old of India, this caste system from its birth was meant to divide people on the basis of their occupation like:
teaching and advocate (Brahmins)

kingship and war (Kshatriya)

Business (vaish) etc.
But shortly this system became an instrument to divide the society on the basis of caste, creates differences between different sectors of the society. Today we stand divided generally into-
Hindu

Muslim

SC, ST, and OBCs
With the newer reservations from other different sections of the society like
Christians

Kashmiris

Jats

Kashmiri Pandits

Tribals etc.
Presently, according to the government policy, 15% of the government jobs and 15% of the student's admission in universities must be from Scheduled Castes and 7.5% for the Scheduled Tribes.
The caste system is also found in other countries like Nepal, Pakistan, and Sri Lanka, Indonesia, China, Korea, Yemen and certain countries in Africa, Europe as well.
Ilavarsan and Divya's inter-caste marriage: Proof of casteism haploid
Ilavarsan died on July 4, his body was found near a gutter of the railway track in Dharmapuri (Tamil Nadu) with severe and fatal injuries that the police say he was being hit by a train as a result of a suicide bid. His relatives, however, insist that he was murdered. The first post-mortem report concluded that he had committed suicide.
His family then moved the high court seeking another post-mortem. Ilavarasan's tragic end was the result of the most dangerous and flammable mixture in India. Divya and Ilavarsan studied in Dharmapuri town and they lived in neighboring villages, he is from Natham and Divya from Sellankottai.
They fell in love and planned to get married once they graduated and got jobs. Because of the caste divide, Divya's parents who were of the Vanniyar caste would never agree to Divya's marriage to Ilavarasan, who belonged to the Dalit community. For more than 10 years two caste outfits, the pro-middle caste PMK (Pattali Makkal Katchi) and the pro-Dalit VCK (Viduthalai Chiruthaigal Katchi) had been in alliance either with the DMK or with the AIADMK, the two major parties in Tamil Nadu.
On October 14, 2012, they got married and Ilavarsan took her to his home. His father Elangovan who works as a records clerk in the Government Hospital in Dharmapuri supported his son, knowing that the couple faced certain violence from the girl's family.
They approached the police who provided them security. So great was the fear that the young couple would be harmed by vicious caste politics, that Elangovan never allowed them out of the house? Back in Divya's natal village of Sellankottai the Vanniyars had a meeting, constituted a kangaroo court, and ordered Divya to come home. Divya refused her parent's order.
On November 7, 2012, Divya's father Nagarajan hanged himself. Elangovan did not allow Divya to attend his funeral as he feared she would be held responsible and attacked.
Nagarajan' death was excuse enough for the Vanniyars to go on a deadly rampage that very day. They planned it very well. One group blocked the highway by cutting trees and laying them across the road. Another group entered Ilavarasan's village of Natham and burnt down every single house. Their thirst for revenge was not quenched so they entered the nearby villages of Anna Nagar and Kondampatti burnt them down too.
Altogether 268 houses were burnt down. That was the terrified Dalits fled. Three hundred policemen stood and watched the mob of 2,500 pillage and burn. The tree blockade on the highway ensured that reinforcements could not reach in time.
The next day 90 people were arrested. They have all been released. Their lawyer said that they were standing on the road and doing nothing. Divya and Ilavarsan escaped because they were living in a rented house in Dharmapuri town 10 km away. Divya now had 268 burnt houses and a dead father weighing on her conscience. Still, the couple managed to live together for almost nine months.
Ilavarsan had applied for the job of head constable and was sent for physical tests. His appointment order was held in abeyance when the case erupted.
Divya's mother met her once in May 2013. After that, they kept seeing each other. She even moved the high court to get her daughter to come back. At the first hearing, Divya fell at her mother's feet, apologized, and asked for forgiveness, but her mother did not relent.
Divya went home with Ilavarsan. At the second hearing, Divya told the court she would stay with her mother. She repeated this at the third hearing. A disappointed Ilavarsan went back to Dharmapuri alone. And the next day he was dead.
On July 8, the police claimed he had written a suicide letter, which had been removed by a relative but had been given to the police later. The letter said no one should be blamed for his death. Elangovan's brother-in-law Joseph dismissed this explanation.
An examination of the culvert where Ilavarasan's body was found shows that he had to be sitting with his back to the track when he was hit. The culvert is three feet from the track. There was dried blood on the rubble near the culvert. It seemed far-fetched that a huge train hit a young man and he fell merely three feet away.
The railways conducted their own inquiry and categorically denied that any accident had occurred on the tracks on July 4. The suicide theory thus went for a toss.
The case has been transferred to the state Crime Branch of the CID. So, no one knows how Divya is, how she has taken the two deaths of the most important men in her life. She will get no help, support or understanding from her family or community. And the odds are against the State providing either protection or justice when it could provide neither for her husband. Neither governments nor courts have been able to end the curse of caste discrimination so firmly embedded in the psyche of people even from a comparatively educated state such as Tamil Nadu.
Demerits of caste-based reservation in India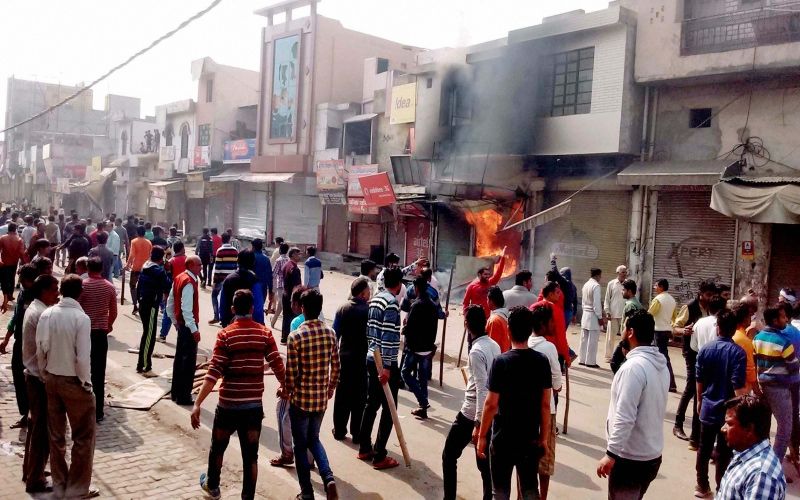 These are the following de-merits of caste-based reservation in India:
• Caste-based policies are also anti-secular because they promote differences instead of removing them and it is also discriminatory
• Positive discrimination/affirmative action programmes are creating an obstacle for national integration
• Through this system, caste is being used for extending benefits in education, public service, and representations based solely on the caste status
• Reservation spoil growth and development, it stands in the way of loyalty to ruler democratic republic
• Caste should not be the only issue for social backwardness, there are many other criteria for defining backwardness which needs to be applied and it is also an obstacle to a democratic society
• Caste system tagged the entire community to be as backward regardless of whether there are inequalities within the particular community and also reservation promotes caste mindedness and a casteism society
• The reservation system is another big problem of applying reverse discrimination and such reservation systems reduce the motivation to perform to the best of one's ability for backward as well as non-backward classes
• Non-backward classes often try to gain backward status to gain human rights even though they are not qualifying for the same which tells us about the worsening mindset
• The reservation also promotes injustice and hatred towards backward groups
Change your mind: Change the caste system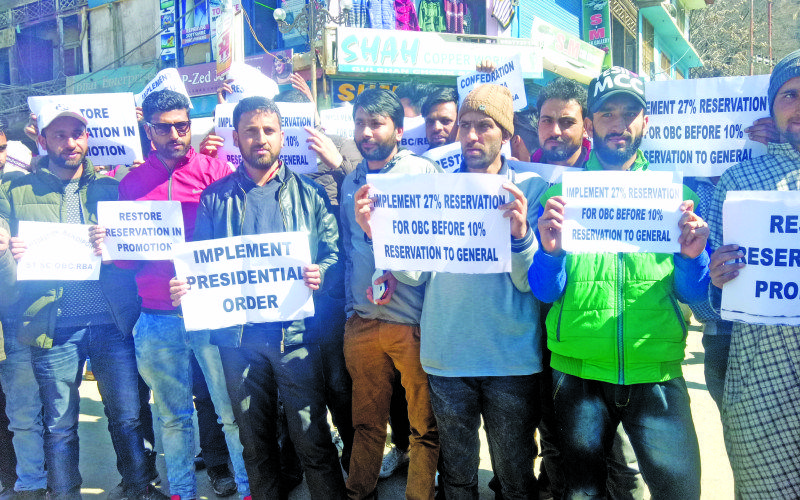 Caste unfairness abuses all human rights rule on which UN instruments are founded. Caste has conducted to the sub-human treatment of a huge population.
Today, 17% of the population of India is Dalit. Other minorities, such as tribal peoples, Sikhs, and Muslims are minorities in India that constitute about 85%. Nowadays, the level of violence against Dalits and other 'lower' Castes is terrible.
Social poverty effect under the Caste system has very few parallels in human history. Discrimination is extended to all part of life such as employment, education, health, land holding, security, and all aspects of women's rights.
For the equality in caste, it is most important to change this caste system from our society and, when our society gives equal rights, opportunities & security to all castes, then there will be no space for any war, any competition between us.
---

Mahima Kumar