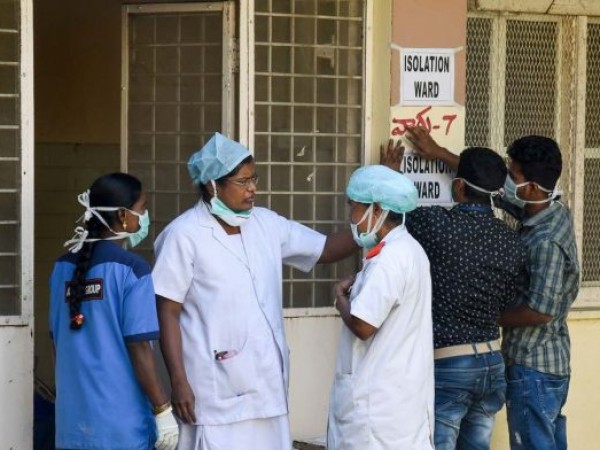 ₹83,583
raised of ₹6,00,000 goal (96 Supporters)
Click Here to Donate Now

The world has come to a standstill with the unprecedented effect of the coronavirus pandemic. We are living a nightmare, a painful reality that has impacted each and everyone of us. In this testing times, the most vulnerable are those who is worker in healthcare and medical practitioner like Doctors, Nurses and other support staffs.

The misery is that they are not equipped with basic facilities like Face Masks, Full Body Gown and Proper sanitisers in Indian Hospital. The agony of these people is that they are on the verge of sacrificing their own life fighting to save others. According to a report 10% of the total number of cases of coronavirus is of Healthcare workers due to high exposure to the virus.

World never saw a pandemic of this scale. Humanity has to raise and stand for each other. And at We the People Foundation, we have become a means to help and reach to such healthcare workers primarily in backward areas of the country.  
We have started an outreach for 5000 healthcare personal working in government hospitals. It will help and protect them with spread of the deadly virus . It's in this regard that We the People Foundation urges everyone to come forward and contribute in whatever best way they can, we will reach out to these people in need with your support and provide them with proper sanitisation kit.

Our request to you is to open your hearts and support a healthcare worker working for this noble cause. Here is the list of items that we intend to provide everyone, that includes basic sanitisation items.

Medicated Soap 1 pcs= Rs 38
Hand Sanitiser 1 = Rs 130
N95 Face mask 1 pc= Rs 190
Hand Gloves 5 Pcs = 40
= Rs 398 Per Healthcare worker

Mere every Rs 398 donated by you will help protect one Nurse, Doctor or other Healthcare worker fighting the deadly coronavirus. This will not only help them save their life, but also support our healthcare system stand strong against this catastrophe.

More people are at the risk of dying saving others, It will be too late if we don't act now.
If you have any question about this program and the ground report, you may connect to the Project Leader Mr Anand Kumar on +91 8603732000 or write to us on [email protected]
Each One, Save One!
Donate
---
Or
Donate quickly using PayTM or Google Pay
IMPS/NEFT Transfer

Name: We The People Foundation
Acc No: 50200041827252
Bank: HDFC Bank
IFSC: HDFC0000089