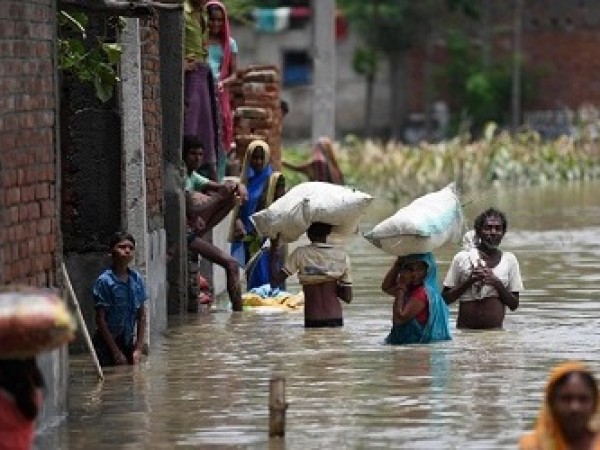 ₹500
raised of ₹4,00,000 goal (1 Supporters)
Click Here to Donate Now

During 2020 where the world is going through many worst situations like Covid-19 pandemic, Amphon Cyclone, Turkey earthquakes, locust swarm attack, etc. From mid of June 2020 India has faced an unexpected new tragedy of Assam & Bihar floods which has taken lives of more than 100 people and affected livelihood of many residents in different districts of the states.

Assam a beautiful state of north eastern India where the flood situation has been taken more than 100 lives and affected the livelihood of more than 35 lac innocents as per the current report.  Brahmaputra river have been crossed the mark of danger in the month of June 2020 and water of the river exploited in the nearby districts which are attached with the shores of Brahmaputra.
Most of the affected families during this worsen situation are from village areas like Darrang, Udalguri, Sonitpur, Goalpara, Barpeta, Morigaon, Dhubri and South Sakmara where water of Brahmaputra river entered all over the houses and due to that many shelters and homes have been destroyed.

Where our North Eastern state Assam already battling with its unexpected tragedy of floods there is one more worst situation happened in our Eastern Indian state Bihar, where water level of Bagmati River have been crossed its danger level due to unexpected heavy rainfall.
These floods has interrupted the livelihood of many families and taken more than 75 lives. Many residents were rushed into emergency shelters due to heavy casualties. The problem lay in the fact that shelters aren't available at this point of time because they have been converted into quarantine centers.

We the People Foundation is an NGO built by the people for the people. We prospect through social platforms that enable us to cultivate our aim to stand by the people who need us. Our volunteers are doing their part to extend a helping hand to people who have lost their homes amidst the Covid-19 crisis. With no jobs and no home, many families and people are stranded in shelters and by the street side.
We are raising funds to feed these affected families by providing them with food kits. Each food kit would contain a combination of Dal, Rice, Salt, Sugar, Wheat flour, Soap, paste etc. The cost of each food kit for a family is INR 460. The campaign aims to help 20000 affected families. 

Your support towards to the help of those all needy who are stuck in this grief stricken situation will make a huge difference in their life. Please come forward and donate for the betterment of their livelihood. Your each and every contribution and donation matters a lot.
Rice 4kg= Rs 120,
Dal 1 kg = Rs 80,
Atta 2 kg = Rs 70,
Potato 2kg = Rs 78,
Salt = Rs 18,
Soap 1 pcs= Rs 18,
Detergent 250 GM's= Rs 16, Oil= 60
Total = Rs 460 per Family
Donate
---
Or
Donate quickly using PayTM or Google Pay
IMPS/NEFT Transfer

Name: We The People Foundation
Acc No: 50200041827252
Bank: HDFC Bank
IFSC: HDFC0000089