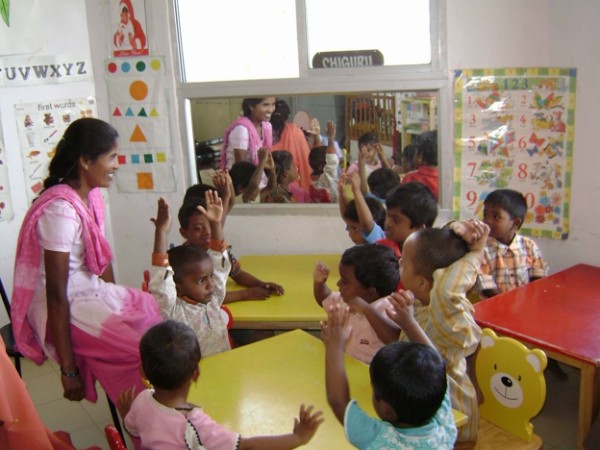 ₹30,603
raised of ₹30,000 goal (8 Supporters)
Click Here to Donate Now

Recently we came to know that a Blind school called Saksham Dakhsa loacted in Noida is in need of water purifier. As providing pure and safe drinking water to blind children is of great importance. This school has a very small builing comprised of 2 floors with roughky 35-40 children coming daily for regular classes.

After visiting the school we were moved by the way they are working to improve the life of these underprivileged children. Its like the work of god to be tru to serve these innocent souls. We the people has pledged to provide the school with 2 units of RO Water Purifiers on each floors. 

Saksham Daksh School has the most experienced Special Educators and Therapists who relate to the sufferings and uniformly work for the future of these children. It is only recently that we have come to know about the financial disfigures that the school is facing on relevant grounds. One such need of the hour is the establishment of safe drinking water facilities for these children within the school premises.

Water, as a natural resource is exploited time and again. According to the WHO report, an estimated population of 1.1 billion people drink unsafe water. Approximately, 3.1% of the Global Annual death is caused by exposure to unsafe drinking conditions.
WHAT CAN YOU DO TO HELP THESE CHILDREN ?
We the People, are setting up 2 RO Purifiers for the availability of clean water for the school children. Each of these purifiers cost ₹15,000, making a sum total of ₹30,000. I request to all of you who understand the necessity of the hour and care as much, to donate whatever you can. Your help will acquire these children a more hygienic environment to live, study and grow.

We the People, believe each life matters and we tend to extend our hands to whoever believes in us and our cause.
SAVE ONE, EACH ONE!
Donate
---
Or
Donate quickly using PayTM or Google Pay
IMPS/NEFT Transfer

Name: We The People Foundation
Acc No: 50200041827252
Bank: HDFC Bank
IFSC: HDFC0000089